---
Case Study: Orion – Real-Life Performance of a Step 4, All-Electric Building
---
Did Orion achieve its performance targets?
As we highlighted in our June 2021 Construction Cost Analysis of High-Performance, Multi-Family Buildings in BC, Innovation Building Group was able to build the Orion residential development in Pemberton (Climate Zone 6) for much less than a typical code-minimum building. It was designed and constructed to achieve Step 4 of the BC Energy Step Code, but has it lived up to its performance expectations?
Our B2E article outlines the strategies that have allowed this building to blow past the energy efficiency targets and even achieve the highest step of the upcoming Carbon Pollution Standard. You'll be shocked at how inexpensive it is to keep occupants comfortable through cold snaps and heat waves.
---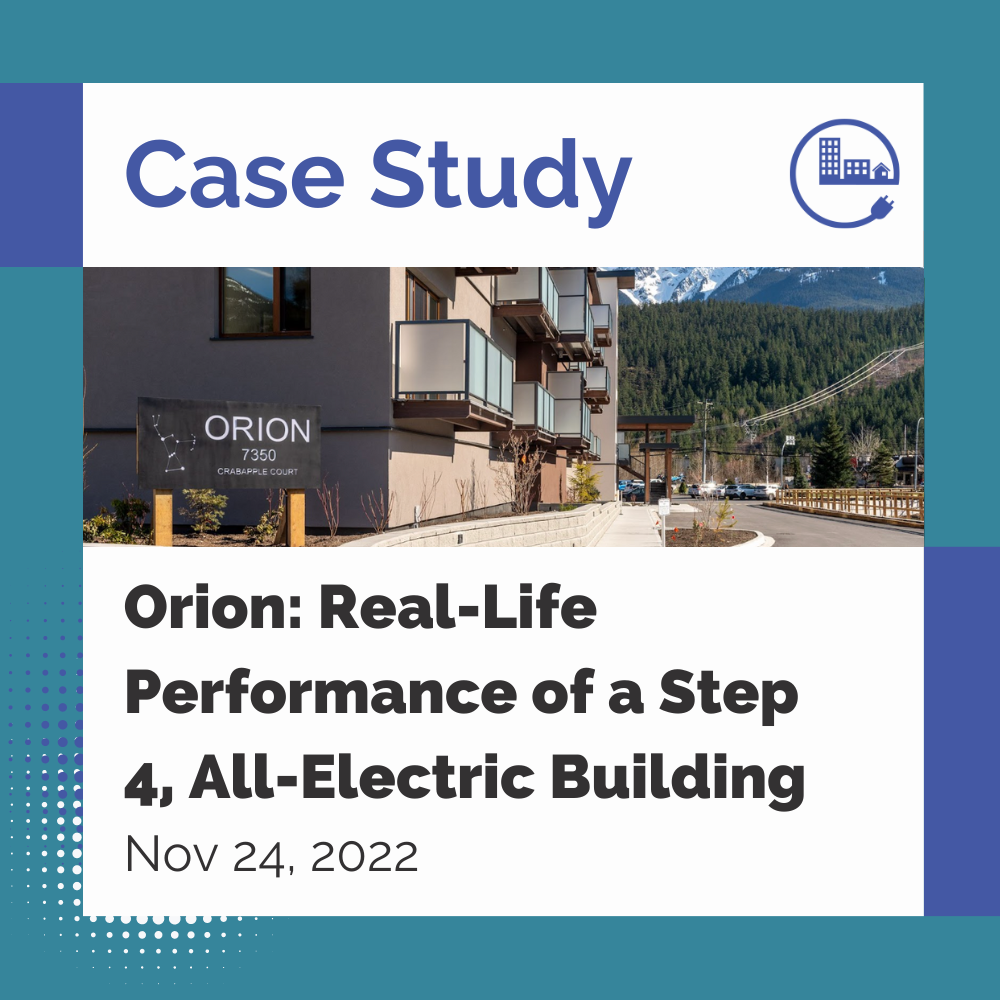 ---
ARCHIVE: Read the original ZEBx 2020 case study: Orion, Near-Zero Emissions MURB
---