What does ZEBx do?
---

---
ZEBx, part of ZEIC, is a centre designed to rapidly accelerate the knowledge, capacity and passion for zero emission buildings.

We navigate barriers to advance the development of cost-effective, attractive, zero emission buildings at scale.

We connect the building industry to solutions, identify opportunities and broker relationships.

We foster innovation through dialogues, project tours, curated research, training and demonstrations.
Our Mission
---
---
To rapidly accelerate the knowledge, capacity and passion for
zero-emissions buildings in Vancouver and British Columbia.
How We Can Support You
---

---
What is ZEBx
---

---
ZEBx is a collaborative platform that strengthens the public, private and civic capacities for zero emission buildings in Vancouver and British Columbia. We are an industry hub that facilitates knowledge exchange to accelerate market transformation.
The Exchange fosters innovation through dialogues, project tours, curated research, training and demonstrations. We work closely with all facets of the industry, including developers, builders, architects and designers spanning single family homes to high rise residential and commercial buildings.
ZEBx was launched in July, 2018 with the financial support of the City of Vancouver, the Real Estate Foundation of BC, the Bullitt Foundation and the Carbon Neutral Cities Alliance.
Since 2022 we have been part of ZEIC and are based in the heart of Vancouver. Our work reaches across British Columbia and the globe.
Why ZEBx
---

---
In 2016, the City of Vancouver released its Zero Emissions Building Plan, which requires most new buildings to be near zero emissions by 2025 and all new buildings to be zero emissions by 2030. In 2017, British Columbia released the BC Energy Step Code, which sets the path for all new buildings to be net zero ready by 2032. ZEBx is dedicated to supporting the industry through this transition, acting as a catalyst that transforms the entire design and construction value chain towards cost-effective, attractive, zero emission buildings.
ZEBx is a neutral and unbiased organization that uses a collaborative model unique to the building industry. ZEBx works with a wide range of partners, including industry associations, governments, researchers, trades programs, suppliers and global experts.
Our Place in ZEIC
---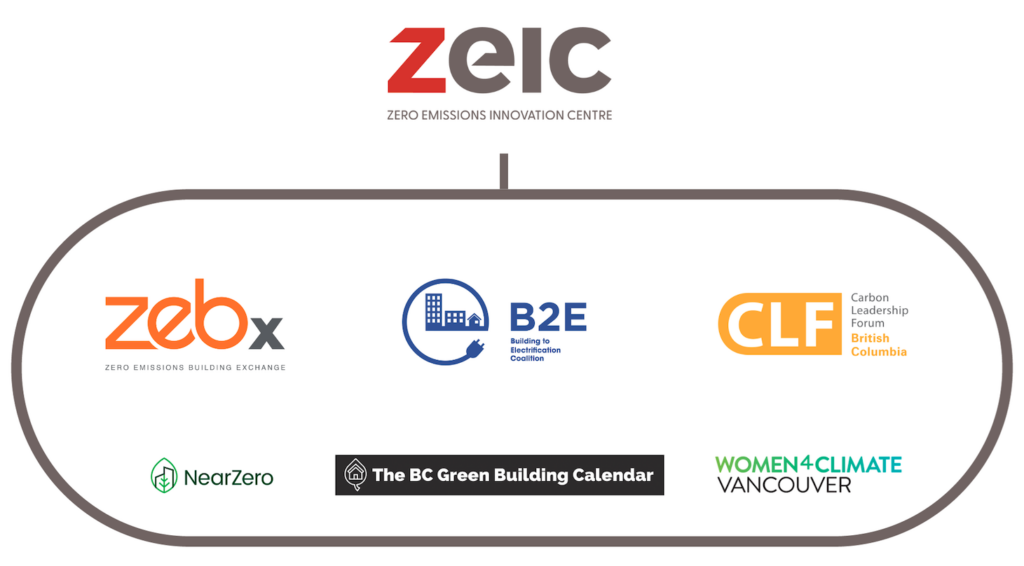 About The Team
---

Roberto Pecora, P.Eng., CEM, LEED AP, SMT
Director
Roberto's journey through the building industry extends back over two decades and includes stops in Ottawa and Montreal before settling in Vancouver. In addition to his mechanical engineering degree, he has extensive experience in both new developments and existing buildings. Roberto has successfully taken on project management roles for subcontractors, a general contractor and a national property management firm. In the eight years before joining ZEBx, he worked in the building science group of a national consulting engineering firm, specializing in building assessments, capital planning, asset management, energy studies and building performance. Roberto is a member of the Energy Step Code Council, some of its subcommittees and a number of other advisory groups in BC. Through his various roles, he has become very well acquainted with the real estate, property management, consulting and construction industries. Most importantly, Roberto has a deep-rooted belief that the building industry has both a responsibility and a major contribution to make to address the climate crisis.
Caroline Butchart, CEng., MIStructE., MEng., LEED Green Associate. 
Program Manager, CLF British Columbia
Caroline has over a decade of experience in the construction industry, working as a consulting structural engineer on major projects in both the UK and Canada. Initially starting out in the world of research, Caroline has maintained a strong interest in knowledge growth, especially with regard to improving the way that the construction industry impacts the planet. Whilst working as a structural engineer, Caroline focussed on improving knowledge and awareness and creating tools for structural engineers to lower their carbon footprint. She has successfully driven initiatives on large-scale projects that generated significant carbon savings and has inspired her colleagues to do so as well. Caroline has a strong belief that open conversation and collaboration at this critical point, will lead to significant advancement of the construction industry, and that this is key for us to reach a carbon-neutral industry.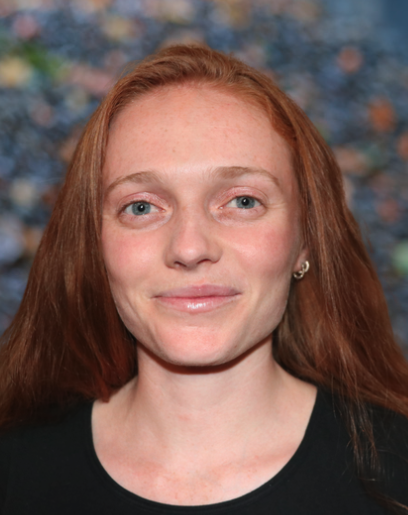 Natalie Douglas, BASc, MScPI, RPP Candidate
Program Manager, ZEBx
Natalie brings to ZEBx an unwavering dedication to taking ambitious climate action and fostering inclusive, creative, and interdisciplinary collaboration. Despite being captivated by buildings (and the spaces between them) early in life, her path to urban planning and the construction industry has been deliberately unhurried. Her experience working in fields such as health education, law, and civic engagement has contributed to a nuanced understanding of the compromises, opportunities, and externalities that exist in the pursuit of climate action and building decarbonization. This perspective has also been shaped her experience getting to know the development process in BC and Ontario and in both small towns and big cities. Before taking on this role, Natalie worked for the City of Nelson where she worked to elevate the topic of embodied carbon emissions and help build industry capacity to pursue building decarbonization more collaboratively in the Kootenays. She leverages her leadership and multidisciplinary expertise to help advance sustainable construction practices in a holistic and pragmatic manner and is deeply committed to fostering transformative change in the built environment.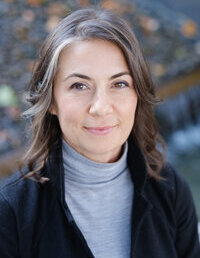 Kim McClymont, B.A., LEED AP (BD+C)
Project Manager
Kim brings over a decade of experience in sustainable development that spans work in Germany, Scandinavia, Cuba and most recently Vancouver. Successes include international partnerships, leading market growth and effective multi-stakeholder project management. In her previous role as Sustainability Advisor for Integral Group she developed an in-depth working knowledge of high performance buildings across multiple technical disciplines including architecture, landscape and engineering design through to construction management and building operations. She has a solid grasp of active engineering concepts; meanwhile, her passion lies in passive design solutions. She endeavours to pursue meaningful market transformation towards climate neutral development and is especially committed to the field at this critical time.
Mariko Michasiw, CEM
Program Manager, Building To Electrification Coalition (B2E) 
Mariko has dedicated her career to advancing climate action through conservation and energy management in BC. Working in the municipal realm for nearly a decade, she has developed a keen understanding of both the challenges and opportunities related to building electrification in the commercial and residential sectors. Mariko is a Certified Energy Manager with experience working on a diverse portfolio of buildings, and she has successfully developed and led building retrofit projects that have resulted in significant greenhouse gas emissions reduction and energy use savings. Mariko is passionate about embedding conservation and sustainability into organizational practices, believing that strong partnerships, stakeholder engagement and involving operational staff in decision-making are the keys to successful project implementation.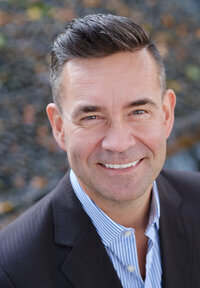 Gordon Patrick Newell, MA, PGCert, BA(Hons), ACC
Communication and Events Manager
Gordon has more than a decade of experience in executive communications, media relations, public relations and crisis communications. He has a proven track record in a full spectrum of international organizations and diverse industry sectors, including North American start-ups, military and government departments, and with BBC News, ITV News and Guardian Media. He kicked off his career by reporting live for the BBC from the 2006 FIFA World Cup, and with Guardian Media, Gordon was a key member of a UK first; his team pioneered bringing multimedia news together into a single branded entity by aligning web, TV, radio and print, in what is now common practice. More recently, he has worked with multiple San Francisco based start-ups to IPO, Swiss fintech and with the Vancouver building sector. Gordon previously lived in the UK and Germany, he is an alumnus of the Royal Military Academy Sandhurst and former British military officer, is an ICF ACC leadership coach and has an MA in Journalism. Gordon is passionate about green building development and he also has a wider knowledge of sustainable transportation and renewable energy issues.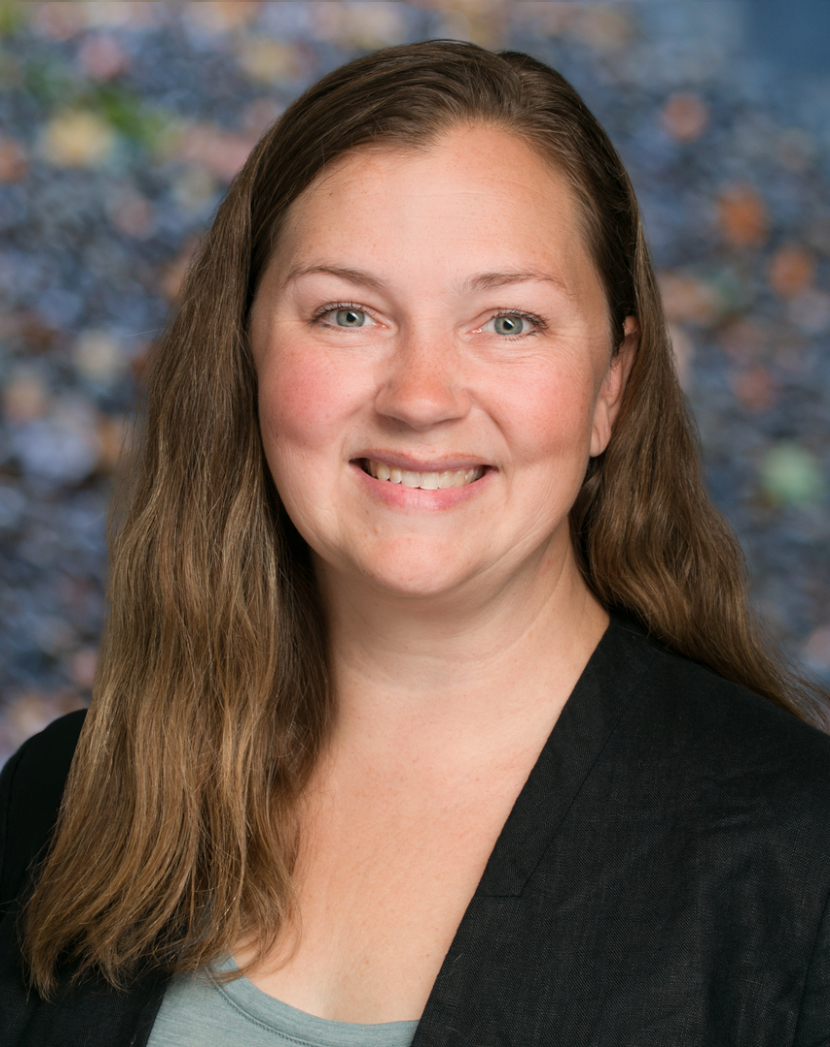 Darla Simpson, BSc, CEM
Program Manager, Retrofits
Darla wrote in her grade 5 journal that she wanted to be an environmental lawyer. While the details changed, the drive to create a more sustainable world has not. She has spent her entire career working in energy and sustainability, first as a Program Coordinator for Destination Conservation, then growing into the Executive Director role at the host organization: the Elements Society. For the last 12 years, she has been working with SES Consulting as their Director of Sustainability. Through her work, Darla has led the development of sustainability programs on a broad range of topics for K-12, post-secondary, utility, and government clients. With a blend of change management, behavioural economics, and technical knowledge, she is able to balance the need to address structural barriers to low-carbon retrofits while supporting individuals and communities to adopt sustainable practices. Through her involvement in the BCorp community, she has also developed a deep understanding of justice, equity, diversity, and inclusion and works to incorporate a better understanding of these issues and how they show up in the built environment and sustainability community.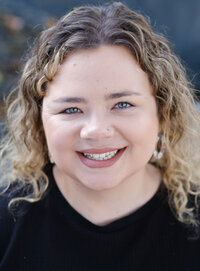 Anna Henderson, BA(Hons), HCert
Communications Coordinator
Anna has more than 5 years experience working in communications and digital media across a number of industries. Previously, she worked at a SaaS press release distribution agency responsible for maintaining Ireland's online media contacts database alongside a brand storytelling agency. She worked on behalf of a multinational building materials company developing an online newsroom and collaborating with stakeholders to create brand stories that focused on tackling climate change and redefined building methods. More recently she spent a number of years working in the law industry at The Bar of Ireland, the representative body of barristers in Ireland - focusing on website development, internal and external communications and social media. Anna has a BA(Hons) in English and Digital Media and a Higher Certificate in Supervisory Management. Anna is passionate about implementing sustainable practices tackling climate change not only in the building industry but across all facets of life.
Founding Partners
---