Past Event: April 4, 2019 @ 2:00 pm – 5:00 pm
---
Overview
This session will help broaden the common understanding of how high-rise residential buildings can meet the next generation of net-zero or net-zero ready standards that are applicable to all climate zones in Canada and build upon current design requirements and construction practice. It will discuss how Part 3 buildings can meet higher levels of performance as required by Passive House, BC Energy Step Code, and the City of Vancouver Zero Emission Building Plan.
Half of the session will be dedicated to the review of typical wall assemblies and will explore practical solutions to meet or exceed the effective R-values required for the higher levels of the BC Energy Step Code. Parapet, clear wall, window, slab and door full size mock-up details will be reviewed step-by-step to emphasize constructability, durability, moisture control and fire protection.
The session will also outline useful guides and tools available to the design and construction community to help meet multiple objectives, including reducing energy consumption, reducing greenhouse gas emissions, increasing resiliency and passive survivability.
This event is presented in collaboration with BC Housing, ZEBx, BCIT and other industry stakeholders.
---
Speakers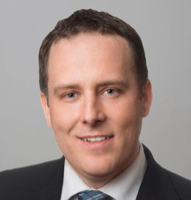 Patrick Roppel M.A.Sc., P.Eng.
Principal, Building Science Specialist
Patrick is a Building Science Specialist and manages the Building Performance Analysis department at Morrison Hershfield. With over 15 years of consulting experience related to building science and building envelope energy efficiency, Patrick's focus in recent years has been providing tools and guidance to help practitioners make practical design decisions related to constructability, thermal, structural, energy, and hydrothermal performance.
---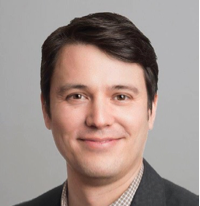 Neil Norris M.A.Sc., P.Eng.
Senior Technical Consultant
Neil is a Senior Technical Consultant with Passive House Canada.  Over the last 10 years, Neil has focused on building envelope component modelling and analysis, working with manufacturers and project teams to improve the durability and thermal performance of building envelope systems in all types of construction.
---
Christian Cianfrone M.A.Sc., P.Eng.
Executive Director, ZEBx
Prior to joining ZEBx as its first Executive Director, Christian spent 13 years as a building energy consultant, working on hundreds of high performance projects, developing progressive energy policy, and researching and presenting emerging and innovative content across North America. Christian is also a founder and director of OPEN, a social enterprise dedicated to creating green building tools and resources to educate and amplify the impact of the green building community.