View industry events, share knowledge about zero emission buildings
or get in touch to add your own event to our calendar.
ZEBx Decarb Lunch – May 2021
May 28 @ 12:00 pm

-

1:00 pm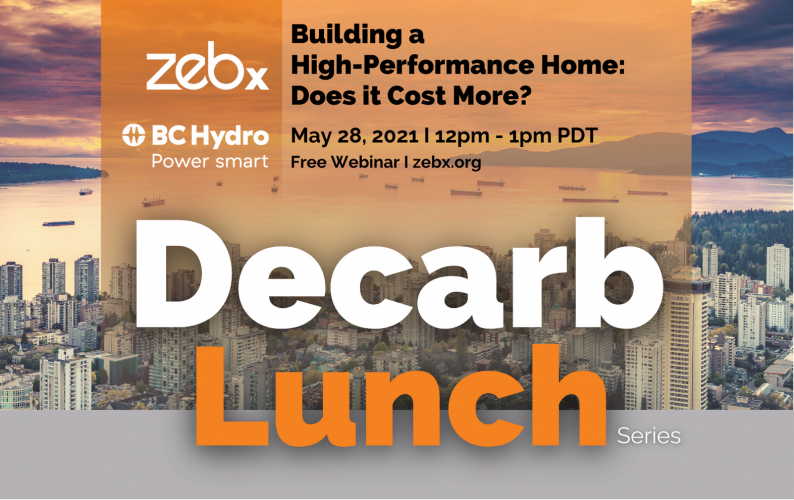 ZEBx and HAVAN are proud to bring you the May 2021 Decarb Lunch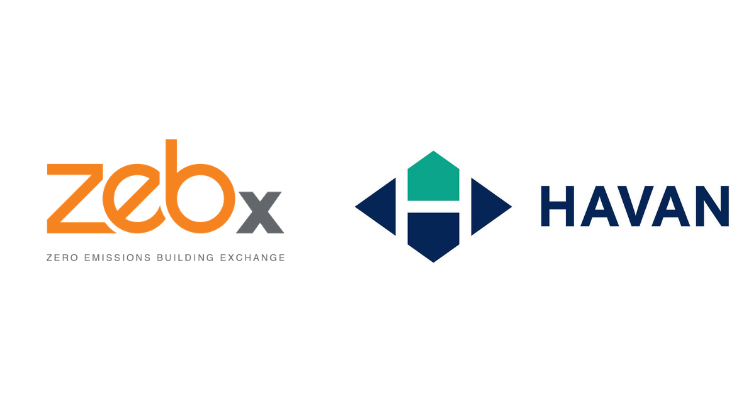 Overview
Taking place on the last Friday of every month, the ZEBx Decarb Lunch brings together the local building community to discuss emerging solutions and barriers related to zero emission buildings.
The May 2021 Decarb Lunch is a collaboration with the HAVAN.
---
Happening this Month
Building a High-Performance Home: Does it Cost More?
The Province's CleanBC Plan charts a course for net-zero energy-ready homes by 2032. That's Step 5 of the BC Energy Step Code for Part 9 buildings. Between now and then, the CleanBC Plan sets Step 3 as a minimum requirement by 2022 and Step 4 by 2027. If clients are concerned about future-proofing the value of their new home, they may ask about the difference in cost between a code-minimum home and one that meets the 2027 or 2032 requirements. How does a builder approximate this difference? NRCan's Cost Benefit Analysis Tool (CBAT) is a powerful and free Excel-based costing tool that can help the Part 9 building community approximate the cost of high-performance homes of the future. Join ZEBx and HAVAN on Friday, May 28 as we present the CBAT along with some real-world insight into how it's been used.
What is the Cost Benefit Analysis Tool (CBAT)
CBAT (Cost Benefit Analysis Tool) is a costing tool aimed at part 9 new construction builds. CBAT combines energy modeling and costing in an easy to use tool that offers insights into the cost of energy efficiency. The tool is excel-based and allows builders and energy advisors (EAs) to identify cost-effective technologies and envelope packages that meet the goals of their project, and satisfy building codes and desired performance targets. CBAT includes a costing database that can be used for cost calculations as is, or customized to reflect local prices. Optimal solutions can include: lowest cost to build, lowest cost to operate, lowest total cost of ownership, lowest operational carbon and more.
The May Decarb Lunch is online and free! With so many of us working remotely, we would like to provide an opportunity for the building community to connect in a safe way, share ideas and stay inspired.
---
Speakers
Lucas Coletta, Project Leader, Resources Canada / Government of Canada
Lucas Coletta is a project leader with the Natural Resources Canada's (NRCan) Local Energy Efficiency Partnerships (LEEP) Team. His primary focus is the technical development and industry adoption of the NRCan cost benefit analysis tool (CBAT). He develops technical resources aimed at addressing the affordability and construction of energy efficient homes across Canada. Lucas and the LEEP team work with industry to bring energy advisors, home builders, and policy makers together to trial CBAT, assess its usefulness, and capture suggestions for future development.
Einar Halbig, Energy Advisor
Einar Halbig has over 16 years of education and experience in residential construction. He specializes in practical solutions that make a house more efficient, safe and comfortable. Trained as a civil engineer, he has evaluated over 2000 existing homes across the Lower Mainland as well as hundreds of new homes. Einar embarked on a deep-green energy retrofit of his own house and now enjoys the many benefits of the end result. He brings an engineering background, technical sales expertise, and hands-on experience to the field of energy-efficiency and sustainable consulting. Einar provides Building Science for New Homes training and Certified Energy Advisor training, and he serves as the Chair of the CHBA BC Technical Advisory
---
Accessing the Webinar With Your Eventbrite Ticket
Our Decarb Lunch is online.
Once you register on Eventbrite, you will receive an email with a link to the online Zoom webinar.

Click the "View Now" button in the Eventbrite email.

Clicking the View Now button will take you to the Eventbrite Webinar landing page. Click the play button and register yourself for the Zoom webinar by submitting your name and email address.

Once you register, you will be granted access to the Zoom webinar link.

If you have a questions, please contact events@zebx.org.

Some users of MS Explorer may receive error messages – we recommend using a different web browser if this occurs.
---
Professional Development
AIBC Core LUs: 1
BC Housing CPD: 1
---
Join our Community of Leaders!
Do you have an exciting zero emissions or high performance project, product or concept you'd like to share? Interested in participating in our Program Series as subject matter experts? E-mail gordon@zebx.org for more information on how to get involved. Together, we can make the 2020s the decade of zero emission buildings!