Township of Langley, Builder Forum Series: From Design to Testing Day – Strategies for Airtight Part 3 Buildings
December 7 @ 9:00 am

-

11:00 am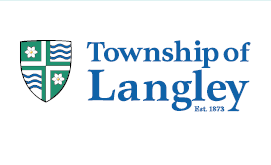 From the event website:
Builder Forum Series: From Design to Testing Day – Strategies for Airtight Part 3 Buildings (December 7, 2021)
Register now for our upcoming Builder Forum Series focused on strategies for designing and building airtight Part 3 buildings.
Einar Halbig, Managing Partner at E3 Eco Group, will cover:
why airtightness is important for P3 buildings,
components of a P3 building's air barrier and their relative importance in ensuring airtightness,
details about the final blower door test and how to prepare for it, and
best practices and lessons learned for making P3 buildings airtight.
There will also be a 30-minute Township of Langley update at the beginning of the webinar from the Green Buildings team.
When: Tuesday, December 7 from 9:00 to 11:00 am
Where: Online (webinar link provided upon registration)
Credits available: BC Housing, AIBC, PIBC, BOABC
Cost: FREE