View industry events, share knowledge about zero emission buildings
or get in touch to add your own event to our calendar.
PHC, PBC & PHA: Resilience in Canada
May 20 @ 4:00 pm

-

5:00 pm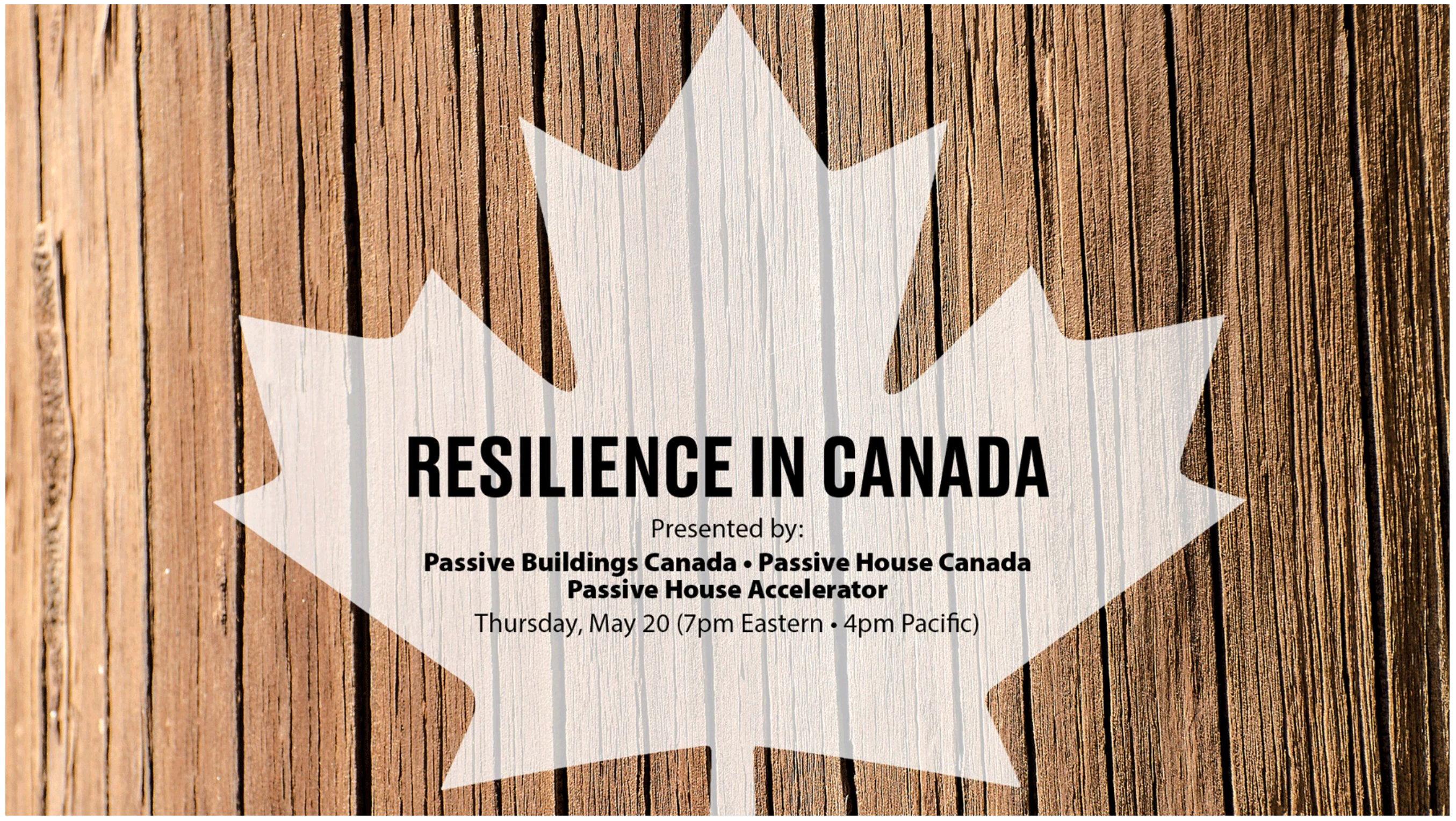 From the event website:
Passive Buildings Canada and Passive House Canada join forces with Passive House Accelerator to present Resilience in Canada, exploring community and building resilience through three Passive House projects in Canada. More details to follow, but mark your calendar and register today.