View industry events, share knowledge about zero emission buildings
or get in touch to add your own event to our calendar.
Building to Electrification (B2E) Coalition Launch
September 29 @ 11:00 am

-

12:00 pm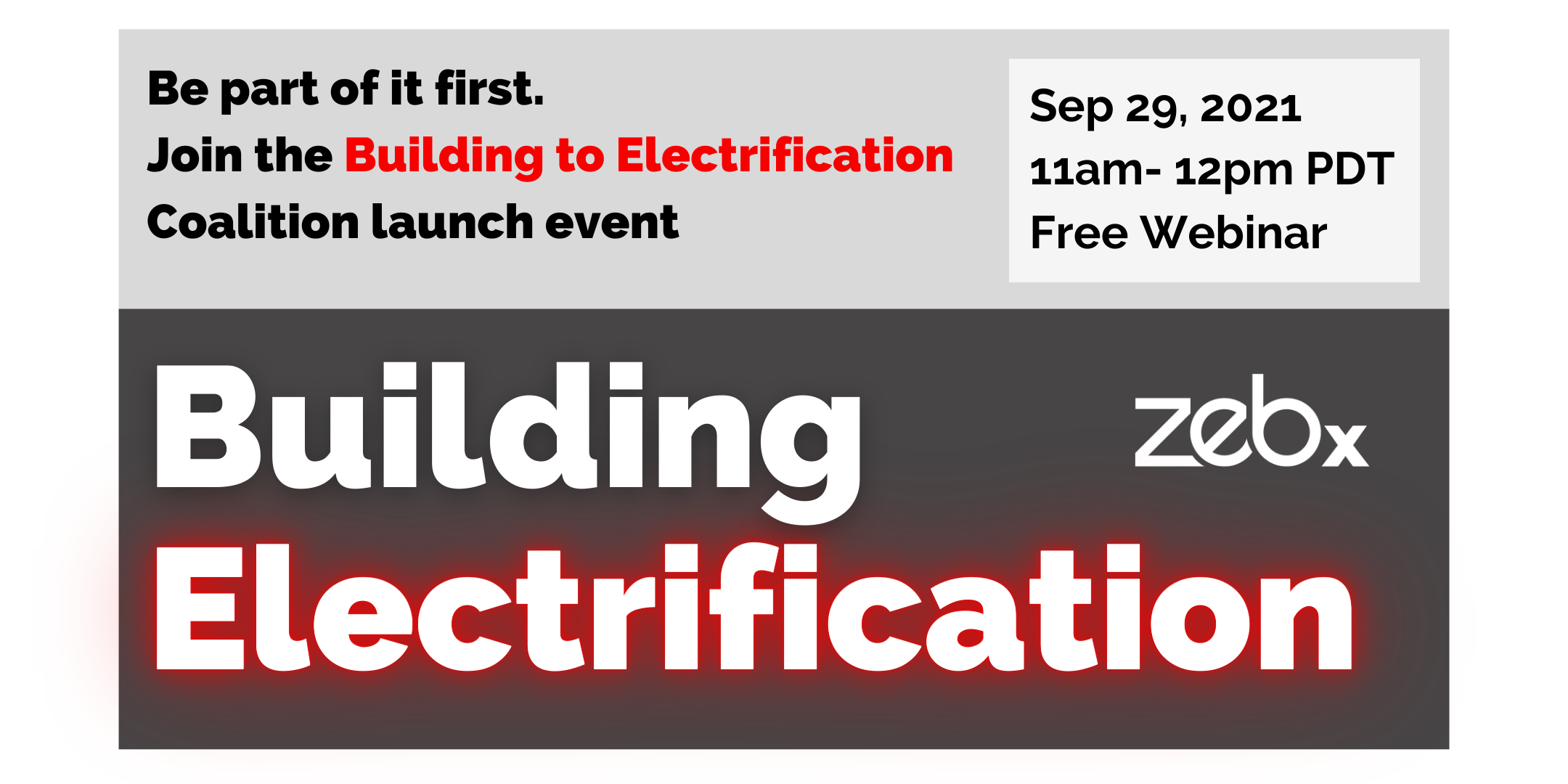 Register for the event here
Sign up for the B2E newsletter here
Building to Electrification (B2E) Coalition Launch Event
Overview
B2E is a new BC-based member-driven coalition working towards electrifying space heating and domestic hot water systems in BC, in pursuit of a province-wide shift to low-carbon buildings. Its purpose is to create opportunities for stakeholders to work collaboratively to identify and address barriers to electrification and take actions that contribute to a meaningful market shift to low carbon building electrification. B2E is a key initiative identified in the Building Electrification Road Map (BERM) and is supported by ZEBx.
This FREE 1-hour launch event will feature speakers from BC Hydro, California's Building Decarb Coalition, and the Mechanical Contractors Association of BC (MCABC). Come to hear highlights of BC's BERM and how you can get involved with its implementation.
Speakers
Keith Anderson is the Vice President of Customer Service for BC Hydro, British Columbia's largest electric utility. Keith will speak about BC Hydro's commitment to advancing affordable electrification throughout BC and provide highlights of the building sector measures included in the utility's new low carbon electrification plan.
Tom Berkhout is co-author of the BC Building Electrification Road Map (BERM). He will be sharing highlights of BC's BERM and discuss opportunities for coordination and collaboration.
Panama Bartholomy is the Executive Director of California's Building Decarb Coalition and has experience working on climate solutions in 30 different countries. Panama will be sharing successes and lessons learned from California.
Kim Barbero is the CEO of the Mechanical Contractors Association of BC (MCABC), a trade organization whose members represent 10 of the major mechanical contracting trades responsible for installing, servicing and retrofitting mechanical systems in the ICI, high-rise and multi-family residential sectors. Kim will be sharing an industry perspective on building electrification and speaking to her involvement with B2E.
Host
Mariko Michasiw is the Building Electrification Coalition Program Manager at B2E. Mariko has dedicated her career to advancing climate action through conservation and energy management in BC. Working in the municipal realm for nearly a decade, she has developed a keen understanding of both the challenges and opportunities related to building electrification in the commercial and residential sectors.
Join us at this launch!
Accessing the Webinar With Your Eventbrite Ticket
This event is online only.
Once you register on Eventbrite, you will receive an email with a link to the online Zoom webinar.
Click the "View Now" button in the Eventbrite email.

Clicking the View Now button will take you to the Eventbrite Webinar landing page. Click the play button and register yourself for the Zoom webinar by submitting your name and email address.

Once you register, you will be granted access to the Zoom webinar link.

If you have a questions, please contact events@zebx.org.

Some users of MS Explorer may receive error messages – we recommend using a different web browser if this occurs.
Professional Development
AIBC – 1LU
Other associations TBC.
—
Privacy Consent for Eventbrite and Zoom
(not applicable if using workplace contact information only)
Please be advised that the personal information you disclose to Eventbrite and Zoom (your name, personal email address, job title, company) is stored on servers located outside of Canada. Storage of your personal information outside Canada means the information resides in a foreign jurisdiction and will be subject to that jurisdiction's laws. Privacy protection afforded by Canada's privacy laws will not apply. You may wish to review the Eventbrite privacy policy before using the service.
The information you provide to  ZEBx / SFU via Eventbrite and Zoom is collected under the authority of the Freedom of Information and Protection of Privacy Act (R.S.B.C. 1996, c165) s. 26(c) and the University Act (R.S.B.C. 1996, c 468). It is related directly to and needed by ZEBx and the University to run this event.
By choosing to use this service you consent to the disclosure of your personal information in this manner and for the purposes described above and to its storage outside Canada. 
Please be aware, if you are using only your workplace contact information, then none of the information collected in Eventbrite is considered Personal Identifying information (PII), and is not considered a disclosure of personal information.